A FLAVORED AND EDIBLE DRINKING STRAW !
The edible and flavored Sorbos straw is an ideal item for your drinks. It can be flavored with the following 8 flavors: Strawberry, Lemon, Lime, Ginger, Lime Apple, Cinnamon, Natural and Chocolate.
They are made without allergens, without GMO and without gluten. They will allow you to consume each of your fresh drinks (except hot drinks) such as milkshakes, soft drinks, smoothies or fruit juices. Give yourself a last sweet touch at the end of your drink by tasting your edible straw.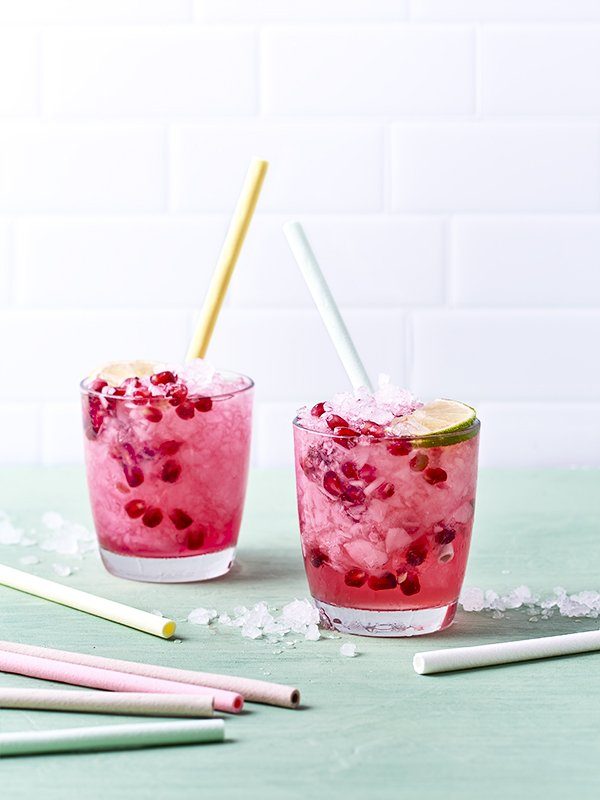 5000+ professional clients who trust us and among them
Specialist in Plastic-free straws and conformity product
We propose the quality at the best price.
We aim to respond to your straws's order within 24h and delivery by express.
100% Natural
The sugar straw is natural and 100% edible!
Bite it!
The sugar straw is delicious. With its different flavors, the straw will adapt to your drinks.
Compostable
After use, our advice is to eat it or throw it in your compost, it will decompose naturally.
Original
The sugar straw is very original and colorful.
• Available in different tastes and colors 
• Dimensions: Length: 18,7cm – Diameter: 8mm – Caliber: 6mm
• Stable for 30 minutes in liquid, will not dissolve
•  Gluten free, GMO free, Allergen free
•  Available in different colors 
•  8 sweet flavors to choose from: Strawberry, Lemon, Lime, Ginger, Green Apple, Cinnamon, Neutral and Chocolate.
•  Sorbos's Ingredients: Sugar – Water – Corn starch – Sodium stabilizer – Carboxymethylcellulose – Glycerin – Flavoring
•  Packaging: box of 200 straws
•  Individual packaging in a recycled packaging 
•  For all drinks (except hot drinks)
•  Customization possible: add your logo on the straw 
•  Expiration date : 2 years
USE AND STORAGE
(Expiration Date)
The Sorbos straw can be kept for 2 years. The straws are sold in a recyclable cardboard package.
We offer personalized service for your Sorbos straws for any occasion (seminar, wedding or other events) or for your brand image. Engraving the message of your choice or your logo is possible.
Made of sugar, these straws are biodegradable in a few days.
Sorbos sugar straws are not chemically processed and therefore plastic-free.
The sugar straws are flavored and can be adapted to all your drinks.
This edible sugar straw is made in Europe.
To order more than 10,000 Sorbos sugar straws at the best market price; for professionals who want to know more about our entire catalog:
Why should I choose
Sorbos straw ?
AN ORIGINAL AND PLAYFUL SUGAR STRAW
The Sorbos edible straw is an alternative to plastic straws. Made from 94% sugar, the Sorbos straw is rapidly biodegradable, as it is made of "candy" and does not pollute our planet. It does not absorb your beverage's content, so don't worry, your drink will keep the same taste. Once soaked in the drink, the sugar straw will start to soften after 30 to 40 minutes. But it will not dissolve, so enjoy your drink!
Finally, packaged in fully recycled and biodegradable packaging, the Sorbos disposable straw is original and tasty and will be the best of your edible options.
AN EDIBLE AND DELICIOUS STRAW
The Sorbos straw is made from sugar. It is delicious and will allow you to finish your drink with a sweet touch. The sugar straw is available in different flavors to match all drinks. 
If you are looking for a straw to surprise and give your customers a unique experience, this straw will definitely suit you!
THE SUGAR STRAW WILL SURPRISE ALL
The sugar straw will surprise everyone. It is original and tasty. You will have the choice of colors and flavors. Even more, personalization, we also offer custom printing of your Sorbos straws to make them unique.
Join Us

on Our Social Netwoks!