A TYPE OF DRINKING STRAW NOT EXPENSIVE!
Paper straw (also called cardboard straw) is made in European Union and is 100% disposable, biodegradable and home compostable. It is made of recyclable and certified FSC paper and replaces the use of plastic straws. This straw is the most economical solution. After use, paper straws decompose very quickly in your home compost.
We offer different colors, sizes and diameter such as 20cm x 6, 8 and 12 mm (bubble tea) and short drinks 14 cm x 6 or 8 mm. 
Paper straws are a good alternative for environment compared to plastic. The natural material of paper does not impact the environment like plastic.
It allows you to consume all your cold drinks and some hot drinks (50°C). After an average of 30 minutes of use, it may become less strong and may leave a paper-like aftertaste (and a little softened).
If you are looking for where to buy neutral or personalized and customized colored paper straws, it's here! Indeed, we are the manufacturer and wholesaler of paper straws and have a wide range of colors, themes and shapes.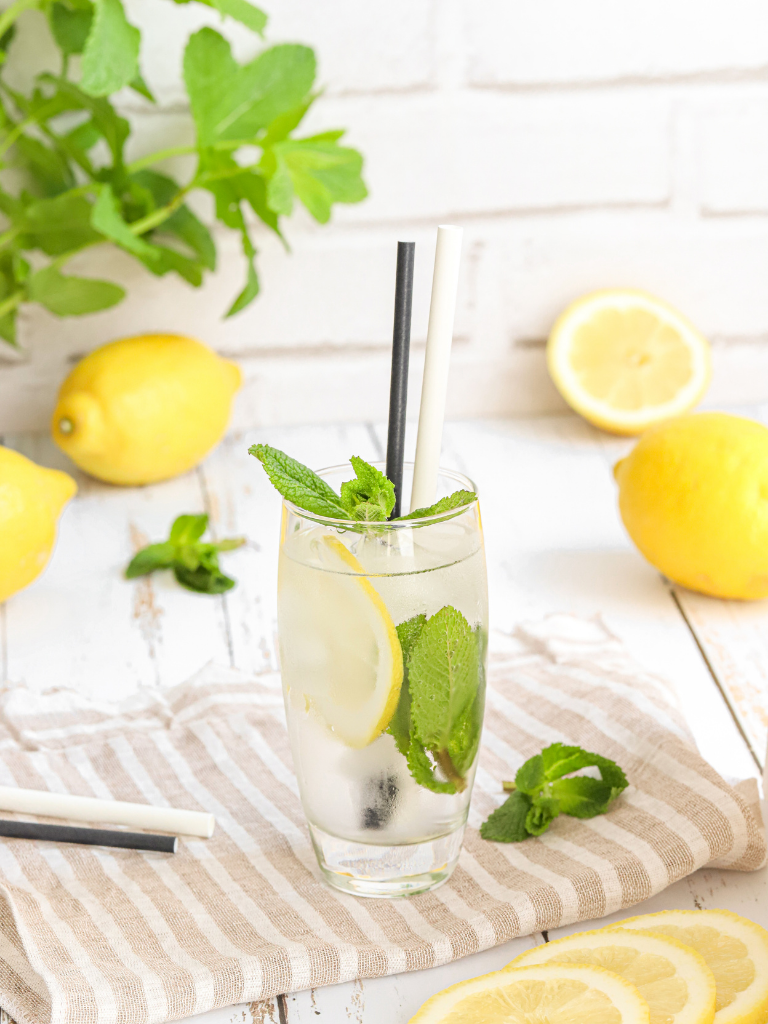 5000+ professional clients who trust us and among them
Specialist in Plastic-free straws and conformity product
We propose the quality at the best price.
We aim to respond to your straws's order within 24h and delivery by express.
100% Natural
The paper straw is in conformity with the current AGEC law. It is natural and plastic-free because it is made of paper pulp.
European
Our paper straws are locally made in EUROPE to avoid polluting travels imported from Asia.
Compostable
After use, our advice is to throw the paper straw in your compost, it will decompose naturally in a few weeks.
All beverages
The cardboard straws are suitable for all drinks: standard juice and soda (6 mm), smoothie or mojito cocktails (8 mm), beveled bubble tea (12 mm), granitas with spoon straw.
– Recyclable and disposable paper straws
– Different sizes and dimensions possible: 14 cm x 6 or 8 mm; 20 cm x 6 or 8 mm.

–

Special sizes:Bubble tea straw in 10 or 12 mm and special granita drinks with a spoon straw
– Available in natural white color. Different colors are available in paper straw blue, red, green, yellow, black, and multicolor on request.
– Perfect for cold and fizzy drinks.
–Not suitable for hot drinks (soften)
– Made in Europe
The paper straw is an economical solution. It can be used for the consumption of all types of cold and/or carbonated drinks. And also juices or thick drinks (smoothies or milkshakes). 
Once soaked in the drink, the straw will remain solid for a few minutes. Then it will become less solid and start to taste like paper. 
Paper straw keeps well. To ensure their longevity, we recommend keeping it away from humidity and heat.
The paper straw is cheap, and efficient, but it does not provide a satisfactory customer experience. 
Let your creativity run free! We offer to personalize your paper straws for any occasion (seminar, wedding or other events) or for your brand image. Printing of your message or your logo is possible on the straws.
We also have special sizes: Bubble Tea straws and special Granitas straws with spoons.
Paper straws are made of paper pulp (cellulose). They are 100% biodegradable and compostable at home.
They are not chemically transformed (unlike cellulose acetate or PLA which are PLASTICS)
Paper straws provide an alternative to plastic straws but the customer experience is not always satisfactory.
The paper straw is a solution to plastic but we find that it brings waste to the planet. 
Buy now

paper drinking straws (Professional)
Are you an european company?
Contact us now to order more than 10,000 paper straws at the best market price.
Why should you choose
Paper straws or Cardboard straws?
THE PAPER STRAW IS ECONOMICAL
The biodegradable paper straw has the advantage of being cheap and disposable. After use, you can throw it in the recycling garbage can or in your compost.So if you are looking for cheap plastic-free straws, you have come to the right place. The disposable and recyclable cardboard straw is indeed the cheapest alternative. 
These biodegradable straws are perfect for consuming your cold drinks such as sodas, smoothies, fruit juices, water or even mojitos cocktails as well as some hot drinks (max 50 °C). Buying cheap and biodegradable paper straws. You can customize all the paper straws according to your choice and desires.
THE PAPER STRAW IS DISPOSABLE
They are perfect for consuming cold drinks such as sodas, smoothies, fruit juices, water or cocktails. They are an easy and economical solution to plastic straws.
These biodegradable cardboard straws are disposable and recyclable. However, because of their size, they are difficult to recycle, so we recommend throwing them in your compost.
COLORED PAPER STRAW
Although we do not recommend customizing your paper straws, there is a wide choice of models, colors and patterns of disposable paper straws adapted to each of your events : 
Are you planning an event for children? Choose themed straws (sharks, fairies, princesses, sea, spa, unicorns, animals, pirates, music, superheroes, tractors and much more! 
A responsible, biodegradable and surprising solution!
Nevertheless, at Lespailles.com we are very careful about the conformity of the products and we do not recommend this type of colored straws (with non-food inks).
PAPER STRAW'S CUSTOM-TAILORED
We have a service dedicated to the personalization of paper straws. We print your logo in color on the paper straw.
Why do NOT choose the
paper straw?
PAPER STRAWS ARE NOT PERFECT
Paper straws are an interesting alternative to plastic ones. They can be personalized and colored according to your desires. However, Lespailles.com, a specialist in ecological straws in France, does not sell this alternative for 4 main reasons :
1) Paper straws can alter the taste of the drink.
2) Bad user experience. Depending on the quality of the paper, the straw may break down, leaving some residues in the glass. Not pleasant to drink.
3) Paper straws are difficult to recycle. Special machines need to be developed to recycle the paper and this is not available at this time. See McDonald's Bad Buzz: 《 McDonald's recyclable straws are not actually recyclable at all 》.
4) Several scandals regarding the quality of paper straws (Ex: Contamination Paper Straws Summer 2019 – Swiss Laboratory Study). In addition, not all colored paper straws are certified food contact certification.
Lespailles.com, therefore, recommends also other interesting and better disposable alternatives at very affordable prices.
Join Us

on Our Social Netwoks!