 Alternatives to
plastic straws
Drinking straws specialist
Drinking straws specialist
COLORS, MATERIALS, ENGRAVING, YOU WILL HAVE ENDLESS POSSIBILITIES!
Thanks to our many logistics partners, agents or distributors we deliver in all Europe and the rest of the World.
Our wide range of straws and our network of distribution partners makes us one of the main European players.
Thanks to our unique specialization in this type of product, our investments and our high productions.
This is the number of plastic straws used every day in Europe!
The largest range of drinking straws
Drinking straws without plastic and at the best price on the market. They are compliant and pleasant to use.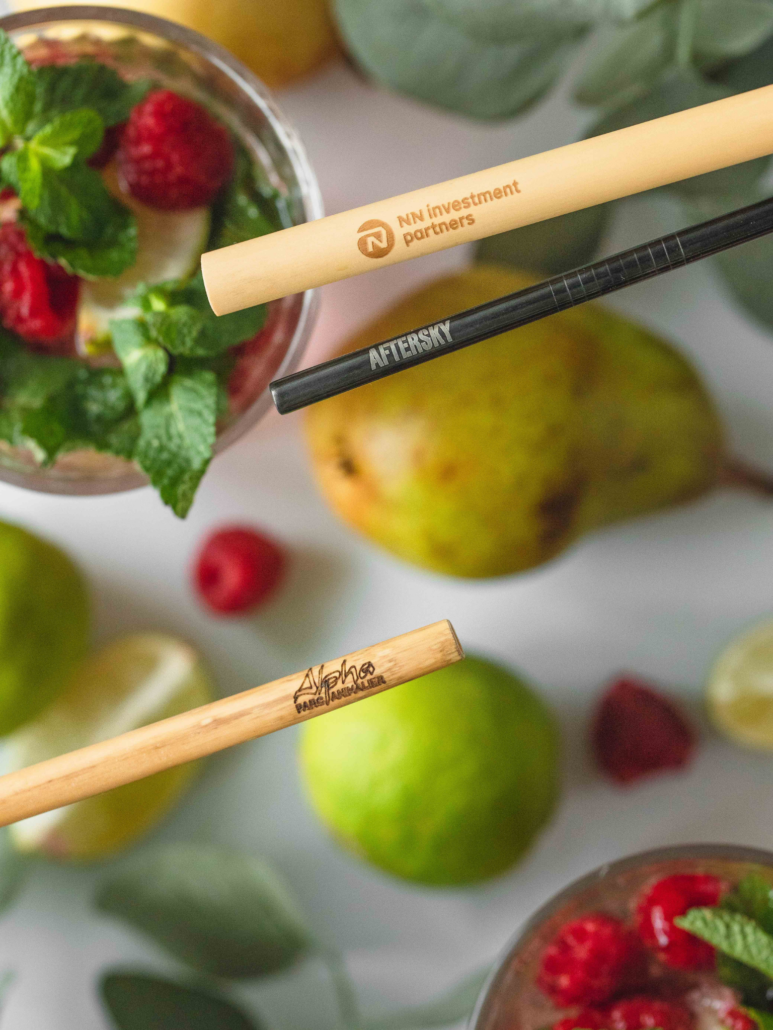 Customize and custom drinking straws
Personalization and engraving of your logo or message.
More than 50 publications in the
Press
Join us on
social networks
A drinking straw is a cylindrical tube that is used to consume a beverage. It provides a convenient and hygienic way to drink liquids without having to directly touch the container or glass. The purpose of drinking straws is to facilitate the consumption of beverages. They come in various materials, including paper, stainless steel ('metal'), or glass for example. Welcome to our drinking straw shop!
Distributor, supplier and wholesaler of straws
As a distributor, wholesaler, and supplier of drinking straws in all of Europe, we offer the widest range of drinking straws at the best prices. Our straws are eco-friendly and plastic-free. They can be flexible, straight or curved, colored: black, white, green or even transparent. Our wholesale stock consists of straws of various lengths and sizes to meet all your requests: straw for cocktail, straw for smoothie or even soda.
We mainly supply distributors, retailers, hotel groups, restaurants, bars and caterers.
Whether you are a traditional or high-end establishment, we offer attractive prices on our straws.
Our goal is to offer you products made from natural and renewable unprocessed materials (such as wheat, reed or bamboo). We also have single-use straws produced from waste. Finally, the reusable range makes it possible to move towards ecofriendly consumption and zero waste.