Biodegradable and Compostable Straw
Manufacturer, wholesaler and supplier n°1 in France, specialized in biodegradable straws without plastic. We offer a large choice of colors, materials and sizes at the best prices on the market for professionals. We deliver our compostable single-use straws throughout France and Europe. 

Made from natural and none toxin wheat stalks, the straw is fully biodegradable and eco-friendly. This biodegradable drinking straw will not stay in landfills and not pollute the earth or the oceans.
Reed straw is a natural straw (reed stem harvested in the fields). This straw is disposable but can also be reused 10-20 times on average. It is resistant and its diameter is suitable for all drinks. 

Pasta straw is made from wheat and water. Totally edible, it will be biodegradable quickly. Indeed, it will be able to be consumed at the end of your drinking. Oder this biodegradable straw to participate in this green revelation.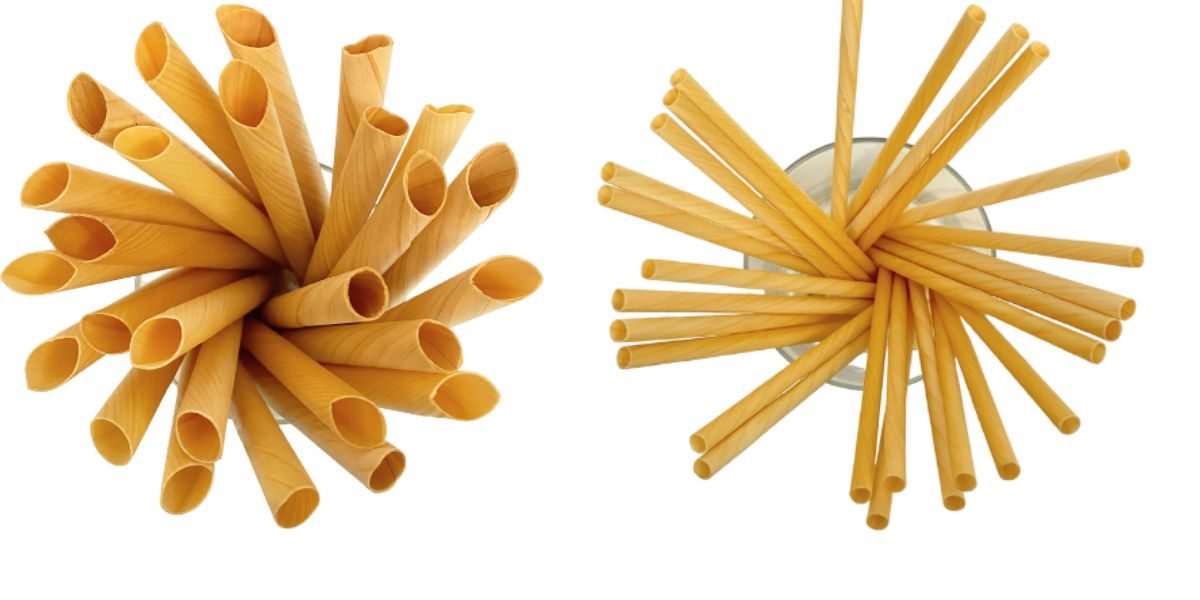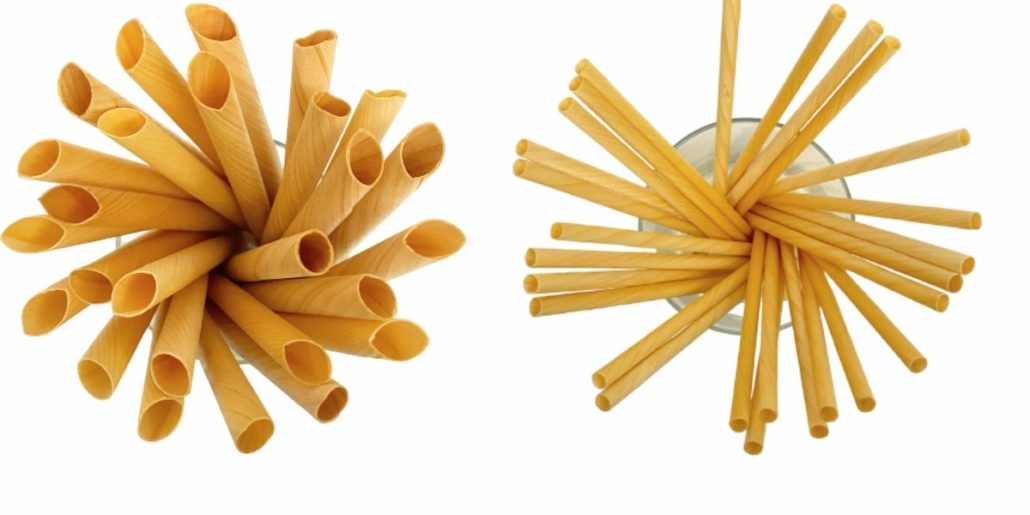 The Forest Straw provides an enjoyable drinking experience while being eco-friendly. They are smooth and soft to the touch, which makes them pleasant to use. In addition, they are made of wooden slices and fully compostable.
 The advantage of Biodegradable paper straw is disposable. Made entirely of paper, after use, you can throw it in the recycling garbage can. Eco-responsible, it is an economical alternative to plastic straws.
This straw is made from a renewable resource, bamboo wood. It is solid, aesthetic and customizable. The bamboo straw is 100% biodegradable, compostable and will bring to your shop a natural vibe and surprise customers!

Rice straw is an ideal solution for sipping your drinks, both hot and cold. The 8 and 12 mm diameters are available for smoothies or bubble tea. The rice straw is gluten-free, made from rice flour and tapioca (100% vegetable). 
FQA
- Frequently Questioned Answers
What are the best biodegradable straws?
Biodegradable drinking straws are made without plastic or other bioplastic (without PHA, PBS, PLA…). They are made from natural materials such as bamboo (reusable straw), wheat straw (organic straw), wooden slices, food, or paper (disposable straw). Some straws decompose naturally, while others can be eaten at the end of the drink, such as the edible straw. The biodegradable cardboard / paper straw recycles very well when disposed of in the right container (yellow garbage can). These biodegradable products can be used to consume all drinks from cocktails to sodas, from milk to hot drinks.
Where to buy disposable straws at the best prices?
If you're wondering where to buy biodegradable and home compostable straws at a lower cost, you've come to the right place: Drinking-straw.com is the straw specialist. These compostable straws degrade quickly and protect the environment but are also strong and excellent for enjoying your drinks.
We are the specialist in biodegradable straws that offers you to make the choice of a greener and more responsible future. We also assist our professional clients in customizing their straws. If you wish to order compostable straws with your logo or with the engraving of the message of your choice, contact us. We will help you to realize the ideal straw for drinks. We deliver in the all Europe.
Why use biodegradable straws?
Single-use plastic straws are banned since 2020. They are not recycled and most of them end up in the oceans. They pollute the oceans and harm the preservation of marine species, it is urgent to propose ecological alternatives to catering, bars or any events.
Thus, if you are looking for a biodegradable, compostable and plastic-free straw (0% of PLA, PHA, PBS… or other bioplastics), just make an order on our online shop or contact us via the form. 
5000+ professional clients who trust us and among them
Specialist in Plastic-free straws and conformity product
We propose the quality at the best price.
We aim to respond to your straws's order within 24h and delivery by express.
Buy

biodegradable drinking straws
To order more than 10,000 biodegradable straws at the best market price; for professionals who want to know more about our entire catalog: