NATURALLY REUSABLE STRAW !
No more doubts! Yes! Bamboos can be straws and it's time for you to enjoy our organic bamboo straw with a 100 % natural exotic touch. Thanks to these biodegradable and reusable straws.
Feel nature's touch! It is an ecological and eco-friendly alternative that doesn't pollute our planet and helps preserve our global ecosystem. It comes from the world's most sustainable and renewable plant: Bamboo.
The bamboo straw is strong, easy to clean and can be reused for several months. A 100% zero waste and natural approach. So if you are looking for a natural, non-polluting and reusable straw, the bamboo straw is what you need. We offer bars, restaurants, and caterers an original and unique alternative. It is also a perfect gift or souvenir to offer to your customers or employees. Customization of the straws is possible: go to the page dedicated to customized bamboo straws.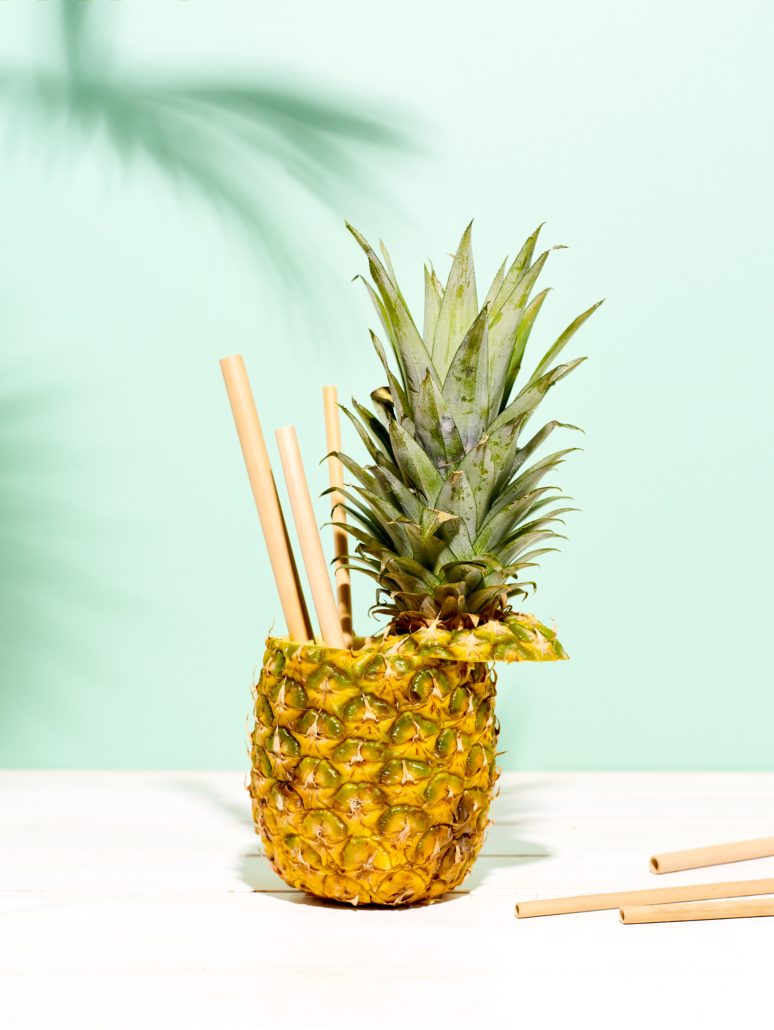 5000+ professional clients who trust us and among them
Specialist in Plastic-free straws and conformity product
We propose the quality at the best price.
We aim to respond to your straws's order within 24h and delivery by express.
100% Natural
Bamboo straw is made only from bamboo stems collected from the fields and meticulously sterilized.
Zero Waste
Bamboo straws can be reused many times. A reusable drinking straw to give as a gift to encourage a zero-waste world.
Compostable
After use, we advise throwing the Bamboo straw in your compost, it will decompose naturally in a few weeks.
Original
Bamboo straw can be engraved and allows you to offer your customers/employees a unique souvenir with your company logo.
•Composition : 100 % Natural Bamboo (Renewable raw material)
•Straw made from hand-cut bamboo stalks, sorted, washed, disinfected and packed.
•Dimensions : 20 cm and custom size possible
•Variable Diameter: Bamboo is natural, the diameter may vary: 4-6 mm, 7-9 mm, 10-14 mm
•Suitable for all beverages: Juice, Tea, coffee, Cocktail, and smoothies
•Utilization: Reusable, dishwasher safe, hand washable. Caution: Keep out of reach of children under 3 years old !!!
•End-of-life product: naturally decomposes quickly and is compostable
• Neutral taste
•Certification : The anti-waste law for a circular economy (AGEC)  law and Straws certified as food contact and plastic-free
• Worldwide delivery
IS BAMBOO STRAW RECYCLABLE?
They have a low carbon footprint and are home compostable, so when you're done, simply dig it into your veggie patch or throw it into your compost pile. Bamboo is 100% biodegradable. In fact, it is the only straw currently on the market that is reusable and compostable (along with reed).
You can also find a reuse idea to give them a second life.
Durable, strong and easy to maintain, bamboo straws are perfect for your daily use. They are washable, so you can reuse these straws for an average of 3 months for frequent use and 12 months for occasional use. We recommend washing your straw after each use:
      Rinse it with warm water and a little soap, then brush it with a special brush and let it air dry. Little recommendation to tell just for you. For better conservation of the wood, you can leave them in your refrigerator or in a dry place.
      Wash in a dishwasher and air dry. We advise you to remove your straws when drying (or do a program without drying). This will keep your bamboo straw as long as possible.
      If you wish to disinfect your bamboo straw before and after each use, we recommend boiling water with vinegar and salt (1 teaspoon for 30cl of water). Soak your straw for 5 to 8 minutes and then rinse it with warm water. Let it dry in the open air. Your straw will be as good as new and completely clean for a new use!
To keep your bamboo straws as long as possible, we recommend leaving them in a ventilated area. Avoid storing them in jars without fresh air. These well-preserved straws will not mold or rot. 
Let your creativity run free! Our team is available to accompany you in your personalized Bamboo straws with your logo to surprise your customers. We have the perfect solution to adapt to your needs whether, for events, companies,  trade shows or your store, we can accompany you: straws engraved with the logo or message of your choice. 
The bamboo straws are made only of bamboo (cut and sterilized). They are therefore fully biodegradable. 
Made from cleaned and unprocessed bamboo, they are the most natural and sustainable alternative choice.
Bamboo straws are customizable by engraving. We offer to engrave with a minimum purchase of 50pcs. Moreover, we also offer customized kits: cotton or linen bags with your set of straws and 1 cleaning brush.  
They are totally strong and resistant and can be reused 90 times on average.
Buy now

bamboo drinking straws
To order more than 10,000 bamboo straws at the best market price; for professionals who want to know more about our entire catalog:
Why should I choose bamboo straw
?
BAMBOO STRAW IS BIODEGRADABLE, STRONG AND REUSABLE
It has many positive reviews from professionals and consumers. The Bamboo straw is fully solid. It can be reused for several months before being recycled.  Bamboo. The bamboo straw is an original accessory, 100% biodegradable and reusable.
To make a bamboo drinking straw, we work with local artisanal cooperatives, without fertilizers or pesticides. The whole production process is organic and certified by a laboratory to guarantee quality products. The bamboo stalk is cut, cleaned and polished into drinking straws. No chemicals are used during the production of our bamboo straws.
BAMBOO STRAW IS 100% NATURAL AND ORGANIC BAMBOO
Do you know? Actually, bamboo is one of the fastest-growing plants on earth. Bamboo straw is therefore a plastic-free, non-polluting and ecological solution.
Treat yourself to nature's tastes! We offer an ecological and designed straw made from a natural, sustainable and renewable material. Compostable, bamboo is naturally antibacterial and creates over 35% more oxygen than other trees.
Buying a bamboo straw means choosing a world without plastic, reusing and recycling a natural material and not throwing it away. 
BAMBOO STRAW IS UNIQUE
Made from a natural resource, thus each Bamboo you get which are only for you. Moreover, the diameter can be varied from one straw to another (from 6 to 9 mm and 10 to 12 mm for Bubble tea's drinkings straw). They are also customizable. This healthy straw will surprise your customers, it is suitable for daily use for all kinds of drinks, smoothies, cocktails, juice, cappuccino or milk.
BAMBOO STRAW IS CUSTOMIZABLE
Let your creativity run free! Our team is available to accompany you in your personalized Bamboo straws with your logo to surprise your customers. We have the perfect solution to adapt to your needs whether, for events, companies, trade shows or your store, we can accompany you: straws engraved with the logo or message of your choice.
Laser engraving possible from 50 straws (French workshop)
Join Us

on Our Social Netwoks!