A REUSABLE DRINKING STRAW!
The odorless, toxin-free, and PVC-free bent silicone straw It is appropriate for everyone, is readily bent, is totally adaptable, and does not cause tooth damage. It is flexible, safe to use, and does not leave any PVC flavor in the meal. As a result, it is ideal for young children. The silicone straw allows you to enjoy cold, carbonated, or heated beverages.
The silicone straw is flexible and sturdy, and it may be reused indefinitely. It may be washed in the same machine as your other utensils. You may also hand-wash it with a brush.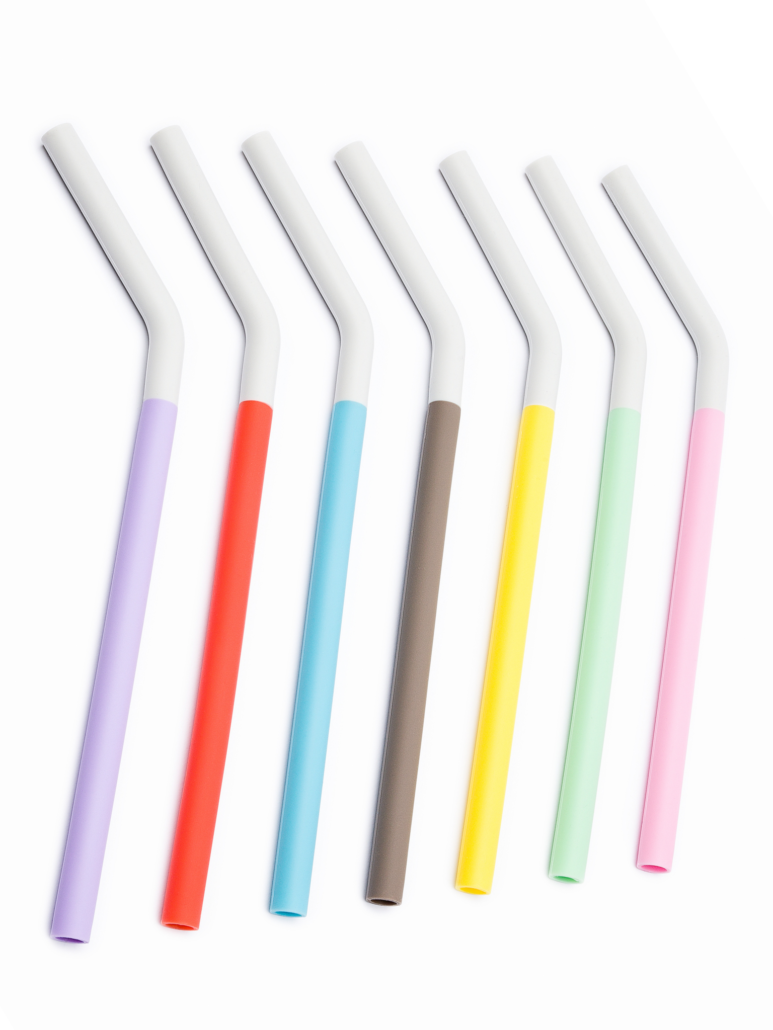 5000+ professional clients who trust us and among them
Specialist in Plastic-free straws and conformity product
We propose the quality at the best price.
We aim to respond to your straws's order within 24h and delivery by express.
Silicone straw's

Features
• Silicone straw designed for drinking and replacing single-use plastic straws.
•  Designed for medicinal usage
• Different colors available
• Dimensions: 23 cm x 7-7.5 mm (inner)
• Minimum of 50 units
•On request, a little cleaning brush

• For all beverages (cold, carbonated and hot)
Soft material is suitable for children. To be used only with adult supervision.
It retains well and is simple to clean. You may keep it anywhere because it is strong and flexible. You may easily clean the silicone straw after each use:
1) Rinse it with water, then pass it through the special brush and let it air dry.
2) You may also air dry it after placing it in the dishwasher.
The silicone straw is sterilizable.
We may customize your silicone straws for any occasion (seminar, wedding, or other events) or for your company's image. It is possible to print your own message or logo.
Silicone straws are reusable and should not be used only once. A dedicated solution.
Our straws have food contact certification. Silicone straws are suitable for use in a medical setting.
Silicone straws are non-breakable and supple. Their hues add an element of distinctiveness.
The AGEC law bans single-use plastic straws. Reusable silicone straws are an alternative. 
Buy now

silicone drinking straws
To order more than 10,000 silicone straws at the best market price; for professionals who want to know more about our entire catalog:
Why should I choose
silicone straw ?
AN ODORLESS STRAW
For superior hygiene, the silicone straw is odorless, toxin-free, and non-sticky. It is appropriate for both adults and children as young as 3 years old. It bends gently, is totally adaptable, and does not cause tooth damage.
This silicone straw is ideal for sipping your favorite hot and cold beverages, including soft drinks. It will not float or leave an aftertaste in your drink.
Join Us

on Our Social Netwoks!