100% CUSTOMIZABLE CARDBOARD STRAW
At Drinking-straw.com we offer the customization service for our paper straws (same as cardboard straws).
Our customized straw service offers you a thick, good quality paper straw to customize, according to your needs and imagination: size, diameter, spoon option, beveled cut, the printing of your logo, and colors. We deliver the straws in bulk (by the bag of 100 to 500 straws) or with individual paper packaging.
We are committed to providing you with the best quality/price & delivery time; this is why our factory based in Europe allows us to meet your demanding needs.
5000+ professional clients who trust us and among them
Specialist in Plastic-free straws and conformity product
We propose the quality at the best price.
We aim to respond to your straws's order within 24h and delivery by express.


Printed paper straw's Features
• The paper drinking straw is suitable for cold and hot drinks such as juices, cocktails, sodas, smoothies… 
• Available in lengths of 12, 14, 15, 16, 18, 20 and 24 cm.
• Different diameter: 6, 8 and 12 mm for your choice.
• Dimensions on request: Bubble tea in 10 or 12 mm diameter and special granitas drinking straw with spoon.
• Individual paper packaging for all your drink straws.
• Origin : Made in Europe
The paper straw is an economical solution. It can be used for drinking all types of cold drinks, soft drinks, juices, thick drinks (smoothies or milkshakes) and granitas.  
Attention: colored straws are produced with non-food inks, we recommend neutral straws, or with 1 choice of colored ink.
The coloured paper straws are of course certified for food contact. 
Once soaked in the drink, the paper straw will remain solid for an average of 30-40 minutes. After that it will become less solid and start to taste like paper. The colour should not affect the colour of the drink. After use, the straw can be disposed of in the paper waste bin.
Customization possible
from 100,000 straws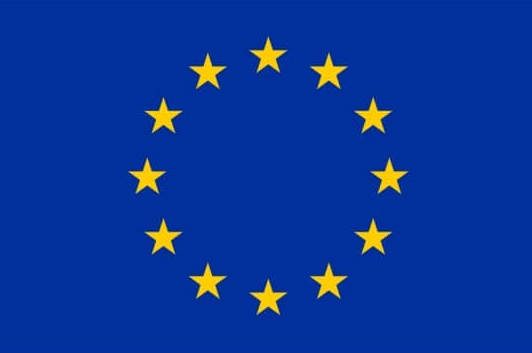 Made and printed in Europe
Buy now

100% customized paper straw with logo
As a specialist in reusable straws in France, Drinking-straw.com strives to offer you the best quality/price. Would you like to order printed paper straws or receive straw kits? Inform us by filling in the form below or via hello@drinking-straw.com We will reply within 24 hours.
Why should I choose the
personalized Paper Straw

?
Our team will stand at your side to assist with your custom paper straws project. Let your creativity runs free! You can send us your design or logo to be printed on the ecological drinking straws and we will let your projects come true. We help you in your choice of the quality of the paper straws (thickness/layers), the positioning of the message/logo, and dimensions. We offer patterns or a more sober version, the choice is yours!
If you are looking to buy an ecological, cheap and customizable straw, the paper straw can be your solution! Contact us to realize your custom-made project.
The personalized paper straws are a certainly plastic-free solution. Made from paper pulp and produced in Europe, it is guaranteed to be acceptable by AGEC law. Cardboard straws do soften, but opting for a thicker version will improve the quality. 
At Drinking-straw.com, we have selected an outstanding quality paper straw. Our service offers you the possibility to print your logo or message on the straw to let your customers be surprised by a unique drink straw!