Top Eco-Friendly corporate gift ideas
The end of year celebrations, a professional event or trade show are coming and you are looking for an ethical, ecological or simply original gift idea? We present here some great end-of-year business gift ideas:
Are you looking for an ethical, ecological, or simply unique gift idea for the end-of-the-year celebrations, a professional event, or a trade fair? Here are some great end-of-year corporate gift ideas:
There is a growing demand for corporate responsibility as global concerns about climate change and pollution grow. Even when it comes to corporate gifting, businesses are looking for ways to reduce waste, cut carbon dioxide, recycle, and use sustainable practices. This is not only beneficial from a humanitarian standpoint, but it can have a significant impact on the business itself. 
Everyone enjoys receiving gifts, whether it's for their birthday, anniversary, or Christmas. Business sustainable gifts are valuable because they demonstrate appreciation for your employees, clients, and prospects. Personalized drinking straw engraved with your Logo, a  mug or bottle with a thoughtful message, a gift filled with delectable treats…there are so many great corporate gift ideas you can give to your hardworking team and impress your precious clients with. You might have trouble deciding on the best corporate gift, but you've come to the right place. 
Here are 3 unique Business ecological gifts to get you started:
Personalized ecological drinking straw
Natural engraved straws
In addition to being made of bamboo, reed or Provence cane, these straws do not pollute the environment. Those straws can be used repeatedly because of their sturdy stem, and you can also engrave them with the logo or message you want to convey to your users or customers. Everyone can participate in environmental protection with this ideal sustainable business gift.
This cane straw will be an ideal match for you if you're looking to provide a genuinely French gift for your clients or staff. These cane straws are produced using cane from the Provencal region of southern France. It still has the best qualities for a straw. It has a high and elegant natural appearance and is completely durable.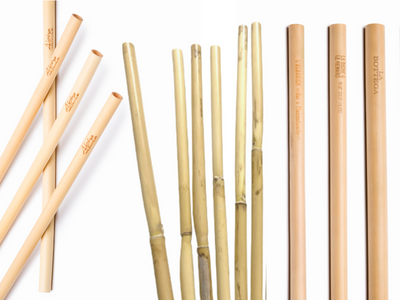 Recyclable engraved straws
We find two reusable, recyclable, and customizable straws in this category: stainless steel and glass straws. They are a good accessory to meet your need if you want a straw that can be colored or transparent to suit your needs. Because it is made of steel and glass, this straw is also incredibly strong and also easier to clean after use. These 2 reusable straws that have been personalized seems like a classy business gift.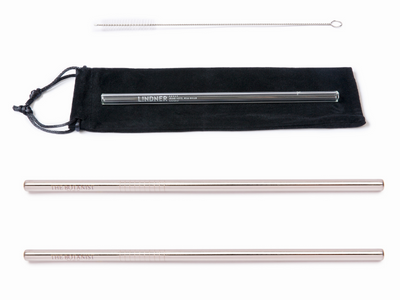 Personalized mugs or cups

Engraved stainless steel mug

The stainless steel cups have the advantage of being personalized with your company logo or a message of your choice to raise awareness among your colleagues about more environmentally responsible consumption and the use of fewer disposable products. This cup is ideal for drinking coffee, tea, or simply water.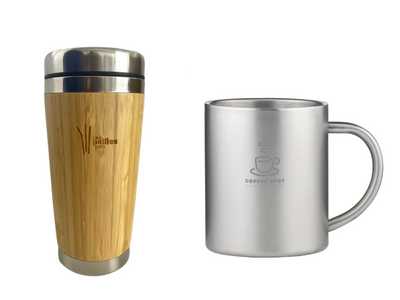 Warm-keeping water bottle

You can drink your coffee or hot beverage while walking with the engraved Bamboo Mug. It has a lid and a small lid that can be closed to make it easier to move around. It is an excellent gift for people who are constantly on the move or at work. Furthermore, the engraved bamboo adds a design element to the mug. It is an eco-friendly accessory and goodie, and you can fill your mug with the drink of your choice at Starbucks.
Customizable water bottles

Its warm-keeping effect allows you to take your cold or hot drink with you wherever you go, whether at work, on the street, or during an activity. It can keep the cold in the summer or the heat in the winter for several hours. These stainless steel bottles can be used to replace plastic bottles, which are extremely polluting and take over 450 years to decompose in the environment. With shock resistance, your drinks retain their taste and odor. Furthermore, it can be reused an unlimited number of times. We can also engrave your logo for promotional or gift purposes, making it ideal for giving away at your next meeting, event, or conference.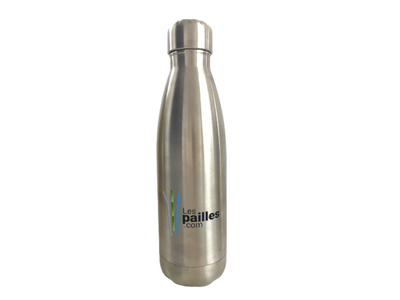 _____
With a special engraved mention, you'll be able to impress your friends, colleagues, or clients. It's an eco-friendly treat that provides enjoyment at a low cost. Our company Drinking-straw.com provides a comprehensive range. Please contact us as follows:
https://drinking-straw.com/wp-content/uploads/2022/09/ecological-company-gift-ideas.png
300
400
Honorine
https://drinking-straw.com/wp-content/uploads/2022/05/Logo-Drinking-Straw-e1666196892227-1030x1030.jpg
Honorine
2022-09-30 13:06:19
2022-09-30 13:06:19
Top Eco-Friendly corporate gift ideas