Which straw to drink a smoothie or a milkshake?
Whatever your smoothie or milkshake recipe, drinking it with a straw is always more tasty and convenient. And here are some plastic-free options to consider.
These beverages are smooth, refreshing, and a true health ally. However, these beverages are also thick, and drinking a smoothie with a straw is really enjoyable (we share this little secret with you!). There are several accompanies and detox dishes that include fruits and/or vegetables, milk or yogurt. There are several recipes, each with its own joy and combination.
And, as you may know, smoothies come in a variety of thicknesses, but this drink is often thicker than freshly squeezed orange juice. So, a broad enough straw may be employed to allow your thick drink to pass through with a sufficient flow.
But a straw, yes, but only if it is free of plastic! So, if you're seeking the ideal eco-friendly straw for drinking smoothies or milkshakes, we've got you covered.
Straws come in disposable, edible and reusable varieties. Each person has his or her own desires and preferences.
The  most suitable straw for consuming the smoothies
We offer single-use, factory-compostable straws available, as well as natural rice/ tapioca straws that may be composed at home. They are 21 cm x 8 mm in size and are ideal for a thick drink such as a smoothie or milkshake.
On request, we have straws composed of pulp and apple fiber with a diameter of 8mm. These straws are crunchy and allow you to take a bite for your smoothies. They are also 100% completely biodegradable in water.
There is a broad variety of reusable straws designed for smoothie drinking that can be cleaned with professional brushes or by running them through the dishwasher. As a result, they can be reused for months or even years.

Natural reed and bamboo straws: These reusable straws are constructed entirely of reed and bamboo stems. They may be washed in the dishwasher and reused numerous times before being composted.

Stainless steel, glass, or silicone straws: Depending on the kind of straw chosen, reusable stainless steel or silicone straws with a diameter of 7-8 mm are available. These straws, like silverware or glasses, are reusable in the long run, allowing you to consume smoothies for an extended period of time. An ecological solution that allows you to be environmentally responsible and waste-free. 
Which is the greatest straw size for your smoothie?
As you can see, sipping a smoothie or milkshake with a straw necessitates a straw of the proper size/dimension: you can choose any length (depending on the size of the glass), but a diameter of 7-8mm is recommended. This diameter allows a good amount of thick liquid to pass through.
These 8 mm straws are also appropriate for various beverages such as shakes, granita, and milkshakes. All of your thick beverages require a large enough diameter to allow the appropriate quantity to pass through for a proper flow and a pleasurable consumption.
So, if you are a professional seeking a one-of-a-kind an original item, our smoothie straws are manufactured for you and supplied to you at the greatest quality/price, , please contact our team: hello(arobase)drinking-straw.com
We deliver your order fast and throughout Europe.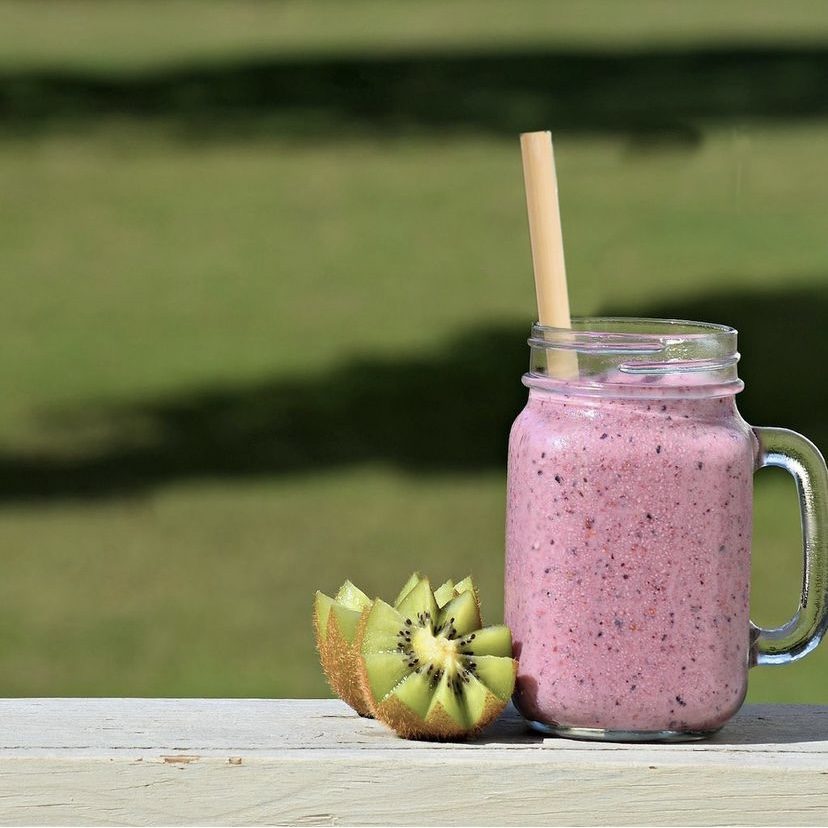 https://drinking-straw.com/wp-content/uploads/2021/04/smoothie-paille-ecologique.jpeg
1280
1920
Honorine
https://drinking-straw.com/wp-content/uploads/2022/05/Logo-Drinking-Straw-e1666196892227-1030x1030.jpg
Honorine
2022-04-01 20:24:53
2023-10-11 06:44:42
Which straw to drink a smoothie or a milkshake?